DineWise (OTC: DWIS) is Bringing the Newest Pawn Shop Company to Wall Street and Could Hedge Against the Looming Recession….
With its PawnTrust division, DineWise (OTC: DWIS) is looking like one of the hottest growth stories to unfold in 2023!
If you are looking for recession and depression resistant stocks, one option is to look at the stocks of publicly traded companies in the pawn shop space. Pawn shops have been reporting that business is booming, and that more and more middle class and upper-class people are taking advantage of their services.
Publicly traded PawnTrust is the only marketplace exclusively for pawn shops that allows users to buy, borrow and barter through an app, all from their mobile phone.
Finally, the technology to act as an intermediary between the consumer and local Pawn Shop is here!
Greetings Investors,
Whether you admit it publicly, you've probably seen Pawn Stars.
The show, which chronicles the daily doings at the Gold and Silver Pawn Shop of Las Vegas, is a guilty pleasure. Obsessed fans of the show line up outside the store to get a glimpse of their favorite character, whether it's Chumlee or The Old Man. At one point thousands of people were visiting every day.
There's a good reason why Pawn Stars has been a hit reality show for 20 seasons and counting.
Pawn Stars ranks at the 99.3th percentile in the Reality genre. This meansPawn Stars has higher demand than 99.3% of all Reality titles in the United States!
Pawn shops are popular because they allow people to quickly trade collateral for cash and get better deals on items (sometimes unique collectibles) that would cost more somewhere else.
In these trying and uncertain times, more and more people are finding themselves in a financial pinch.
As inflation continues and a recession looms, millions of Americans may choose their local pawn shop to get a personal loan and quick cash.
Pawnshops offer a safer alternative to payday advance loans or cash advances from credit cards. It's no surprise that the U.S pawn shop market is anticipated to rise at a considerable rate in the next several years.
The market was valued at$2.43 billionin 2020 and is expected to reach a staggering$4.12 billionby 2028 and exhibit aCAGR of 6.8%during the forecast period. The market is projected to almost double in an 8-year span
Publicly traded pawn shop lenders had a banner year in 2022!
FirstCash Holdings, which has pawn shops across the U.S. and in Latin America, had a record-setting second quarter. Its revenue in the first half of 2022 was almost double what it made in 2021.
Likewise, EZCORP, Inc., another publicly traded pawn shop company, says its outstanding pawn loans reached a record high of $204.2 million by the end of June 2022. Its total revenue increased 24% with gross profit increasing 20%.
The increasing adoption of e-commerce in the pawn shop market has created an opportunity for market players to expand their businesses online to expand their consumer base.
This Also Opens a Wide Door for DineWise (OTC: DWIS) to Become a Revolutionary Evolution in Pawn Shops and Microlending!
THIS COULD BE ONE OF THE BIGGEST GROUND-FLOOR OPPORTUNITIES TO EMERGE IN 2023!
THE TOP REASONS TO HAVE DINEWISE (OTC: DWIS) ON YOUR RADAR:
PawnTrust, a DWIS company, is at the beginning stages of its growth, which means this is an early-stage story that could have

monumental blue-sky movement ahead!

Co-founded by marketplace guru, Christina Farr, th

e company allows users to borrow, barter, and buy through its mobile app conveniently. It features a wide range of electronics, arms, jewelry, tools and much more. 

The company has "Pawn Partners" which are your local neighborhood pawn shops throughout the United States, Mexico and the Caribbean in which it seamlessly has their inventory on display for immediate purchase. 

Through these Pawn Partners, PawnTrust creates the ability to have multiple Pawn Shops bidding for your loan which puts more money in the borrowers pocket at better rates. 

PawnTrust plans to grow through increasing the pawn shops in their network. There are currently over 11,000 pawn shops in the U.S. alone!

About 30 million people who don't have a bank, or access to bank services, use pawn shops every year, according to the

National Pawnbrokers Association.

There are only a select few publicly traded pawn shop related stocks and PawnTrust is looking like golden gem in the arena.

Current levels could be at a supreme value right now.

PawnTrust will also offer microlending and will lend capital to small businesses. These loans will be based on the consumer's monthly revenues. With tens of thousands of small businesses, the market is monstrous.

PawnTrust allows the ability to execute a Title Pawn through its app "TitlePal" This also represents another massive market.
PawnTrust, the Largest Pawn Marketplace in the World, is Now Taking Wall Street by Storm!
What is the Company doing exactly?
DineWise (OTC: DWIS) is bringing the pawn shop online, providing worldwide access through the company's game-changing app.
Addressing an Antiquated Arena
Though there are thousands of pawn shops across the country, they are highly antiquated. Some don't even have computer systems or websites!
DWIS has recognized a massive opportunity here. One that is like the opportunity when the internet first came out.
The saying was that un-bankable people would not use the internet and had no way of paying for items. PayPal, Cash App, Venmo, Chime, and other fintech companies had a different idea. Today billions of people are on the world wide web through computers and mobile phones and this number is constantly growing.
DWIS believes that pawn shops across the country will eventually make the digital transformation otherwise they will be missing incremental sales in their businesses.
Everything is now online, so why not pawn shops? And when these shops transition, Pawn Trust will be there to connect them to consumers.
What makes PawnTrust unique?
PawnTrust is the only pawn marketplace in the world and is a publicly traded company!
The company's app gives the customer the ability to do business online, rather than the traditional method of walking into a brick-and-mortar shop, where there is substandard service and potential embarrassment from face-to-face contact.
PawnTrust's app will further collaborate worldwide inventory giving the individual Pawn Shop exponential exposure.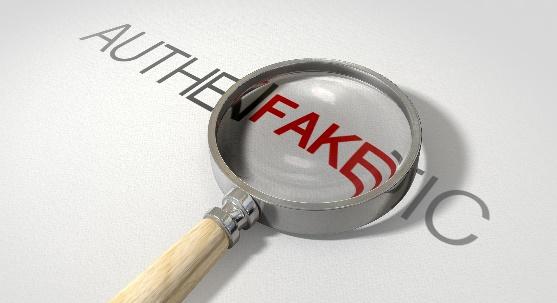 Moreover, the app allows a consumer to take a picture of their item and get a quote instantaneously. They will have the option to choose whether to "sell" or "pawn" the item. Once that choice is made, a shipping label will be generated for the item to arrive in the company's distribution center in Atlanta, Georgia.
Furthermore, when the company's Pawn Partner accepts a buy or pawn, authentication can be requested. The item is shipped to the company's authentication department and once authenticated, it is then sent to Pawn Partner. This will give pawn shops piece of mind when buying high dollar items such as jewelry. If the item fails authentication, it is sent back to the consume
Pawn Trust will use AI technology in the marketplace platform to automate various workflows including advanced image recognition algorithms.
With this capability, the company can automatically identify items, generate descriptions with remarkable accuracy to help speed up the process and also standardize the descriptions.
This has the potential to transform the pawn industry where the company can generate descriptive tags to help in easy and context based search for a user friendly interface.
Using AI, DWIS is bringing an immersive and engaging experience to all stakeholders on the platform.
In the ever changing and multi-billion-dollar marketplace sector, DineWise (OTC: DWIS) has established a unique step by step growth strategy and will eventually transform how Pawn is done across the world!
While eBay innovated with the first online auction website, and Craigslist disrupted the traditional marketplace, emerging company DineWise (OTC: DWIS) is offering the world the very first and ONLY segmented pawn marketplace!
When Pierre Omidyar sold a broken laser printer to Canadian native Mark Fraser in 1995, neither party realized that history had just been made.
It was the start of eBay, one of the first companies to create and market an Internet Web site to match buyers and sellers of goods and services. PawnTrust is simply matching buyers and sellers specifically in the Pawn Shop space that is prime for a digital transformation as most Pawn Shop are highly antiquated.
Similar to what eBay did for auction bidding is what PawnTrust is doing for pawn shops in what is currently a very antiquated space.
Almost everyone knows that eBay went on to become a multi-billion-dollar global triumph. It was one of the most successful IPOs that opened at $18 a share and hit as high as $53.50 on its first day of trading
Since1995, Craigslist has united countless buyers and sellers and helped people find roommates, housing, jobs, and even relationships. But, when it comes to buying and selling, Craigslist has only one natural predator, your local pawnshop.
Sinceancient times, pawnshops have served their communities and continue to do so to this day. Despite all the modern world's technical advances, pawnshops have numerous advantages over Craigslist, regardless of whether you are a buyer or a seller.
Pawnshops are much better than Craigslist for many reasons, including but not limited to:
Convenience
Safety
Efficiency
For many Americans, these three considerations are significant. When you need quick, safe cash, there is simply no substitute for something as fast, secure, and efficient as your local pawnshop.
Keep on reading to learn more about what DineWise (OTC: DWIS) is doing and why the stock should be high on your radar!
With PawnScan, PawnTrust collects data to create a platform listing verified, active pawn brokers around the country. This tool allows PawnTrust to meet its main objective to give the public access to a reputable online platform to pawn or sell items.
PawnTrust is the first to market with this revolutionary bidding process exclusively for pawn shops. When a consumer chooses to pawn or sell an item, PawnTrust makes the process as effortless and faster than ever thought possible.
In fact, its API process is the first of its kind in the pawn industry!
PawnTrust's API's Intelligence Platform connects pawn shop data from thousands of sources in the US, servicing millions of Americans. This platform enables nationwide access to quickly get results and eliminate the need to find nearby pawn shops. The API platform gives a customer-centric experience to the users that helps save time by pawning or selling items within minutes, without leaving their home.
This brings the digital revolution to the industry just as the market is on the verge of expansion by turning into a pawn shop marketplace for people to pawn or sell it with a decentralized trust mechanism.
PawnTrust does not buy, sell or lend, it does not have inventory or a delivery fleet. It simply throws an online party for the buyer and seller as well as the lender and borrower segmented to only pawn shops which is unique
Partnering with Local Pawn Shops
The Pawn Partner relationship is critical for PawnTrust. It conducts a thorough check on each pawn shop before engaging in a partnership. The company looks at its POS system (point of sale), product ranges, prices, and customer rating. Once the initial check is completed, PawnTrust seamlessly integrates with the POS systems of the local Pawn Shop.
This automatically brings their inventory online. With the technology that PawnTrust offers, its Pawn Partners can sell merchandise and lend money within 24 hours. All inventory that becomes available syncs to PawnTrust every 2 hours. 
For all these Pawn Partners, partnering with PawnTrust works like an amplifier. Many of these local stores do not have a web presence nor capital to market their inventory on a national basis.
By leveraging the PawnTrust national marketplace the local store can create incremental sales from a wider range of buyers. PawnTrust's expansive marketing reach, solid pawn partners, and excellent recognition will be the engine for its success.
Inventory on PawnTrust have all past the "Police Hold" and this gives the buyer the peace of mind knowing that the item was not stolen. This is a no brainer for local pawn shops, without having to undertake any sales or marketing initiatives, they can boost their sales and ensure steady revenues.
All Pawn Shops are required to send their purchases to their local police department daily. This is called a "Police Hold," in which the item is scanned through the stolen database.
PawnTrust charges a monthly licensing fee from all its pawn partners (Pawn Shops) who use the PawnTrust platform. This monthly fee is withdrawn from the pawn partners bank account on the 5th of every month. All the money originating from sales goes to the pawn shop.
Diversified Product Listing
PawnTrust will have all of its Pawn Partners inventory on its marketplace, which gives consumers a pool of products to choose from in one place.
PawnTrust partners with local Pawn Shops in every state in the U.S including the District of Columbia and Puerto Rico. It also will partner with Pawn Shops in Mexico and the Caribbean.
Ease of use
The PawnTrust mobile app features a rich, simple, and user-friendly interface. Consumers can easily buy and borrow from a plethora of products. The ease of use that the platform will increase its users and Pawn Partners daily.
Superior Customer Experience
Creating an exceptional experience to Pawn Partners, consumers and users focusing on establishing a long-term relationship.
Shipping Diversity
Orders are packed by the pawn partner and shipped immediately. If a consumer desires on Demand Delivery, they can search for a product in their area only and call a courier to arrange to have the item delivered directly to them.
Pawn Partners
PawnTrust chooses their pawn partners carefully and evaluating their offerings well before bringing them on board. They are sure about their inventory, customer service and strength before partnering.
Security
All items have cleared "Police Hold" and products are bought in the comfort of your home without the need to set up a meeting with a complete stranger. The purchase is consummated and a highly secured data intelligence environment.
Alternative Financing Stocks to Hedge a Recession
Times of economic hardship give non-prime lenders an opportunity to attract more customers while retaining their traditional customer base due to banks and credit card companies tightening lending standards.
A tight credit market and a bumbling economy may lead once again to big returns for publicly traded U.S. pawn store companies.
Millions splurged at pawn shops during the pandemic and ironically, now cash-strapped Americans are bringing those items back to the stores.
About 30 million people who don't have a bank, or access to bank services, use pawn shops every year, according to the National Pawnbrokers Association.
The stereotype people have when it comes to pawn shops is often associated with a property located in an undesirable part of town in a less-than-attractive building. However, what is often overlooked is the fact that there are so many factors surrounding the pawn industry that make it one of the most stable, secure, and lucrative options for investors!
Savvy investors are looking for credit-worthy, recession-proof, and ecommerce-proof assets.
DineWise (OTC: DWIS) through PawnTrust is eliminating the need to walk into any brick and mortar pawn shop. It can all be done ONLINE! This is a game-changing concept for a highly addressable market!
The two largest pawn shop companies are First Cash and EZ Pawn. These brands are publicly traded (FCFS and EZPW), have been in business for decades. Years of mergers and acquisitions have made these brands behemoths, and most locations carry a corporate guarantee.
With PawnTrust, DineWise (OTC: DWIS) is the newest player in the pawn shop space on Wall Street and brings to the table a FIRST in history offering.
In times of economic turmoil, the pawn industry flourishes. When times get tough, many traditional retailers feel it. The pawn world reacts as well, but it's usually in a positive way as pawn or payday loans become a critical source of money for individuals between jobs or affected by an economic downfall.
If you're a fan of reality shows like "Pawn Stars" or "Hardcore Pawn," you're already familiar with how pawn shops work and can understand how revolutionary PawnTrust's app really is.
With a strategic growth strategy, DineWise (OTC: DWIS) may be poised for colossal upside as PawnTrust introduces its app to the world and takes pawn shops into the digital era!
Start your research right away