Surge Holdings, Inc. is a retail supply chain company leveraging blockchain technology to provide a virtual distribution hub for retailers, as well as offer telecom services for low income customers and financial payment services for the unbanked and under-banked. Surge products are delivered through a nationwide network of convenience stores and corner markets connected to the SurgePays™ retail blockchain network. This retail platform is designed to transform the traditional supply chain by providing local retailers seamless access to global products, and empowers the corner store to select, order and fulfill delivery of wholesale goods from around the country. This platform also provides manufacturers a cost-effective and efficient platform to access local retailers.
SurgePhone offers discounted talk, text, and 4G LTE data wireless plans at prices that average 15% – 40% lower than competitors. (Unlimited plans start at just $10/mo) Available nationwide, SurgePhone also offers strategic discounts such as the Surge Heroes campaign that rewards teachers, first responders, active military and veterans with a free Android smartphone (surgeheroes.com). Surgephone.com
True Wireless is licensed to provide subsidized wireless service to qualifying low income customers in 5 states. Utilizing all 4 major USA wireless backbones, True Wireless provides discounted and free wireless service to over 60,000 veterans and other qualifying federal programs such as SNAP (EBT) and Medicaid.
Gotruewireless.com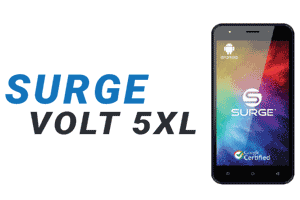 The Surge Volt 5XL is a Google Certified Android manufactured specifically for providing the lower income market with a low cost android with a large 5" screen, 8 GB and a powerful quad-core processor. The Volt 5XL is the perfect vehicle to bring customers into the Surge ecosystem and become the hub for customers to receive the full suite of Surge FinTech products and services. Also, by controlling the software on the handsets, Surge is able to preload and market related Surge products and services for significant additional revenue streams while at the same time monetizing and rewarding the activity of Surge customers (Surge Rewards Program) to further encourage longer term, more loyal and profitable customer relationships.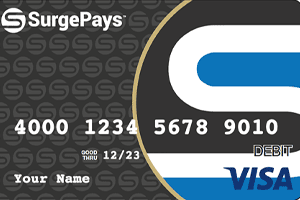 SurgePays™ Visa® Prepaid Card will be launched in the third quarter of 2019. This card will provide and perform vital functions for the unbanked or credit challenged population. The card will be distributed through the SurgePays™ network by having cards located in retail locations on J-hooks (similar to gift cards). The customer will be able to load cash on the card through the SurgePays™ 2.0 at all Green Dot retail serving locations. Also, the customer will have the option to go online and apply for a personalized card. This personalized SurgePays™ Visa® Prepaid Card offers safety, security, convenience and, empowerment for customers as they enter the digital age. Customers will be able to access their accounts from the connected app to remit money to friends and relatives while avoiding costly fees. In addition, customers will be able to take a picture of their paycheck and load the cash directly onto their cards (eliminating costly check cashing fees). There are a number of revenue streams built into the SurgePays™ Visa® Prepaid Card including interchange portions of the merchant transaction fees, ATM withdrawal fees, convenience fees and, additional fees (see fee schedule).
SurgePays™ Portal is a multi-purpose software interface for convenience stores, bodegas and other corner merchants providing goods and services to the underbanked community. The merchant or clerk is able to use the portal – similar to a website – with image driven navigation to add wireless minutes for any carrier, pay bills and also load debit cards etc. What makes SurgePays™ unique is that it also offers the merchant access to order wholesale goods through the portal with one touch ease.
The traditional distribution model has changed….companies can no longer afford to send salespeople pulling doors to promote their individual products. This keeps a variety of new and profitable products out of the reach of corner stores while locking manufacturers and distributors to regional sales only. SurgePays™ is essentially an e-commerce storefront that ENABLES manufacturers and distribution companies to have access to a nationwide network of merchants while EMPOWERING these stores to purchase lower cost goods and services. SurgePays™ cuts out the middle man and therefore can pass along discounts which further makes SurgePays™ a significant profit partner for both the Manufacturer/Distributor and the Merchant.
The goal of the SurgePays™ Portal is to provide every Fintech and Telecom product available to convenience stores, corner markets, bodegas, and supermarkets while procuring other consumable products commonly sold in these same stores. From the Telecom and FinTech products such as SurgePhone Androids, SurgePhone Wireless Service, Wireless Top-ups, Bill Payments, Pinless Long distance, and SurgePays™ Visa® Prepaid Card to supplying partner company's consumables such as snacks, CBD oils, dry foods, frozen foods, energy products, t-shirts, automotive parts and many more goods you will see next time you are in a convenience store and look around.
Surge Logics is a full service digital advertising agency, specializing in lead generation, Pay Per Call, landing page optimization and managed ad spending.
Our primary media buying platforms are Google AdWords, Facebook, Instagram and Bing, with having managed over $15,000,000 Facebook and $100,000,000 on Google alone. We have a call center that can handle Live Call Transfers, Customer Service Support, Lead Verification and Attorney Case Support. Our certifications are in Google Search and Display.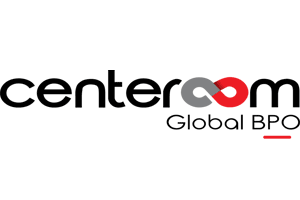 CenterCom Global BPO (CenterCom), founded in 2017, is a nearshore (bi-lingual) business process outsourcing firm that provides a broad range of business support services. CenterCom is a member of the Glass Mountain Holdings LLC network and is affiliated with Glass Mountain Capital LLC (a national accounts receivable management agency). The CenterCom operations center is located in El Salvador and its network affiliates are located in Chicago, IL, Las Vegas, NV, Oklahoma City, OK & Memphis, TN.
CenterCom is a nearshore, "business process outsourcing" firm that provides a broad range of business support services. Our team is highly trained and experienced, using cutting edge technology to meet your operational needs.
Market Cap: 31,056,104 12/05/2019
Authorized Shares: 500,000,000 12/02/2019
Outstanding Shares: 100,995,459 12/02/2019
Float: 18,327,784 05/10/2019
Shareholders of Record: 1,596 05/15/2019
Short Interest – 185,890 (0.55%) 11/15/2019
Transfer Agent: VStock Transfer LLC
Kevin Brian Cox – CEO
Brian Speck – CFO