Listen to Nightfood Holdings, Inc., Quarterly Investor Call, May 2019
Over 75% of adults under 18-54 snack between dinner and bed. Americans combine to spend over $50B annually on snacks consumed before bed, and the most popular choices are cookies, chips, ice cream, and candy*. It is understood that these popular nighttime snack choices are not only unhealthy, but contain ingredients that can be disruptive to sleep quality. NightFood offers consumers better nighttime snack options, with its line of better-for-you snacks that satisfy nighttime cravings in a better, healthier, more sleep-friendly way.
In its "Food and Drink Trends 2017" report, leading marketing intelligence agency Mintel identified nighttime specific food and beverages as one of the "most compelling and category changing" trends for 2017 and beyond.
At NightFood, we believe we're pioneering the next multi-billion dollar category, changing the way regular people snack at night.
*All stats from Symphony IRI State of the Snack Industry Report 2013 and 2014
Market Info
Market Cap: 30,738,575 05/28/2019
Authorized Shares: 200,000,000 05/23/2019
Outstanding Shares: 52,997,543 05/23/2019
Restricted: 20,711,001 05/23/2019
Unrestricted: 32,286,542 05/23/2019
Held at DTC: 31,068,684 05/23/2019
Float: 27,951,999 02/01/2019
Shareholders of Record: 127 01/25/2019
Short Interest: 16,544 (-75.19%) 05/15/2019
Transfer Agent: ClearTrust, LLC
Key Executives
Sean Folkson – CEO
Jim Christensen – VP of Ice Cream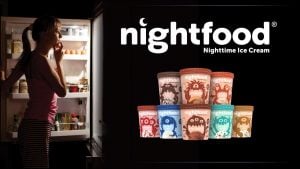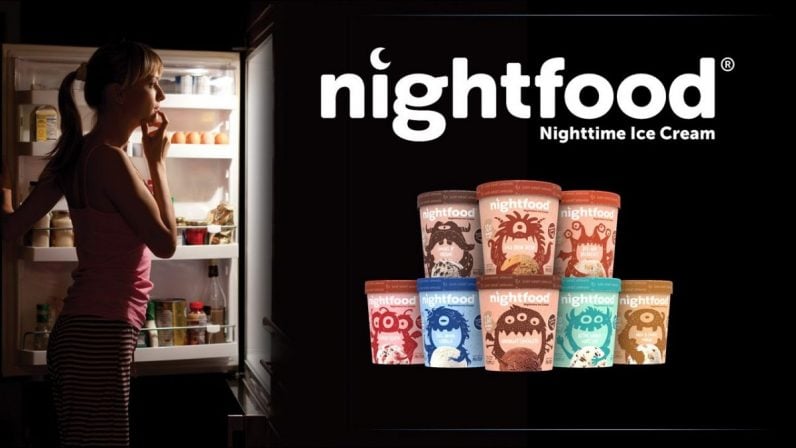 Articles
I wanted to give an update to our readers on Nightfood (OTC: NGTF). As a follow up to our article released early in the month of January, Nightfood Ice Cream in Production, Ready to Begin National Roll-Out, we gave a close listen to the recent interview conducted with CEO Sean Folkson. The interview is available
Read More »