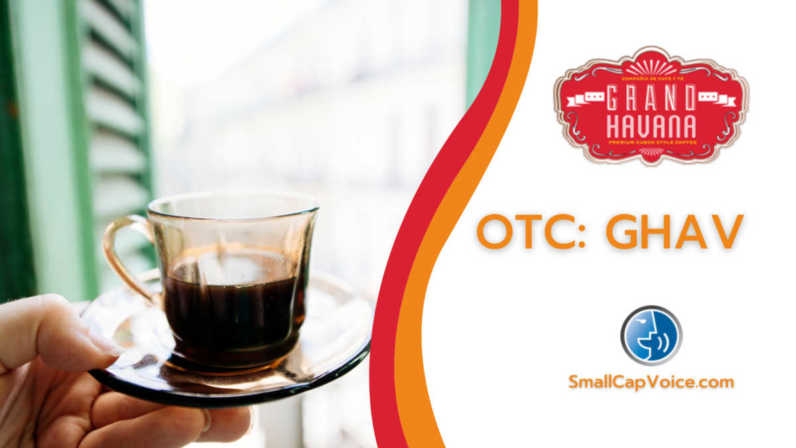 Grand Havana (OTC PINK:GHAV) is a specialty coffee company headquartered in Miami, Florida offering a broad array of coffee products and services. Grand Havana's Optimum Blend is available nationwide and proudly served in our corporate owned cafes Grand Havana Cafe, Mobile Coffee Truck and other locations including universities, supermarkets, cafes, convenience stores, hotels, and online marketplaces. We also offer a b2b solution that provides our coffee product paired with high quality coffee machines, reliable delivery, and timely technical service. Grand Havana is the consumer's brand of choice for the best tasting Cuban Style Espresso.
The Story and History of Grand Havana, Inc.
Our iconic and superior coffee brand was born in Miami and inspired by the essence, nostalgia, and traditions of the 1950's golden age of Old Havana.
We opened our doors in 2015, selling a gourmet Cuban style espresso blend to local coffee shops. Serving millions of our optimum blend Cafecito's, we expanded our services selling our coffee blend throughout the food service and hospitality industry, growing Grand Havana into the iconic coffee company it is today. We set ourselves apart from other gourmet coffee varieties as the leading elite Cuban style coffee brand of Southern Florida. Grand Havana services hundreds of restaurants, hotels, cafes and local businesses all over the state- with a dedication of bringing the highest quality product and excellent service.
As demand for our signature taste grew, our team decided to introduce our products to the retail market, making it accessible for coffee lovers across the country. In 2020, we proudly announced our Grand Havana Retail Line onto the online and retail market space.
There's an art form to brewing the perfect cup of coffee. It starts with the best beans, roasted to perfection. It has to have that natural crema – that beautiful foam on top that is only found in the highest quality of coffees. The taste should be strong, intense and bold … sheer perfection. That's the definition of Grand Havana Cuban-style coffee roast – a new brand of coffee with an old-world feel that holds itself to a higher standard than most other coffee roasters.
Q2 2021 Financial Highlights
The Company reported the following financial results for the second quarter 2021:
Second quarter 2021 product sales from our flagship Grand Havana Cafe™ consolidated sales increased more than 69% percent.
Second quarter 2021 total revenue increased more than 103% percent.
Gross profit margin increased to 69% for the second quarter of 2021, compared sequentially to 65% for the first quarter of 2021 and to 5.17% for the second quarter of 2021.
Robert Rico, CEO of Grand Havana, Inc. states, "Grand Havana is pleased to say that we are officially current with our filings. We will continue to focus on revenues and will be announcing shortly the third location of our newest Grand Havana Café.