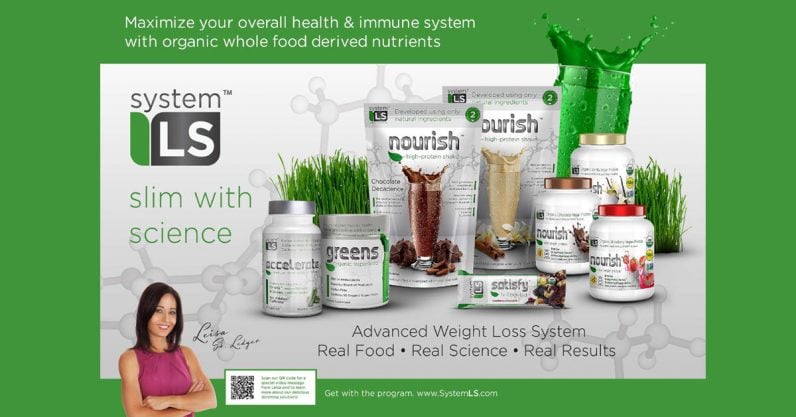 Rapid Nutrition
The Company was established on the back of its successful and proven weight loss supplement range which is exported worldwide, and now offers consumers a growing range of health and wellbeing solutions to meet existing and emerging societal health concerns, as well as a providing number of wider services to the life sciences industry.
Our number one goal is to be the supplier of choice globally by offering the consumer advanced formulas, containing the highest quality ingredients, resulting in maximum results. Our growth strategy is intended to build a vertically integrated company with a unique position in the life sciences and nutraceutical space.
Products & Technology
Rapid Nutrition exports a range of healthcare products including the Leisa's Secret® product range which comprises of a system of meal replacement shakes, high potency energy boosting tablets, weight loss tablets and an appetite suppressant powder.
SystemLS™ brand includes a variety of high protein shakes, high fibre bars, organic multivitamins, fat burning shots and super grain granola cereal.
The Company continues to develop new products with the recent development of its new organic certified vegan protein expect to be rolled out to the market in early 2018.
In 2018 the Company secured the Exclusive Master Distribution rights for Australia with General Nutrition Corporation ("GNC") one of the world's leading global speciality, health, wellness and performance retailer listed on the New York Stock Exchange (NYSE: GNC). GNC has more than 9,000 locations worldwide, including presence in the US and more than 50 international countries. GNC is the creator of sub-brands including Beyond Raw®, Mega Men®, Pro Performance® Amp and Total Lean™
Flagship Brands
SystemLS™
System LS™ includes six innovative products developed after rigorous scientific testing; each product provides natural and organic ingredients designed to support weight loss and a modern lifestyle. Further, the products include a revolutionary patented phone app, which offers ongoing motivation for consumers.
Leisa's Secret®
Each component of Leisa's Secret Advanced Weight Loss Systemhas been developed as a result of extensive research and reliable evidence. Leisa's Secret Advanced Weight Loss System also recognises and combats the common pitfalls in weight loss. For example, many dieting aids make the mistake of assuming a 'one size fits all' approach. By cramming all essential ingredients into the one formula, the quality and effectiveness of individual components are compromised.
GNC®
The Company has been granted the exclusive right to market, sell and distribute GNC products in Australia through multiple channels including retail stores, e-commerce and other third-party retailers. The Agreement has an initial term of five years and can be renewed by the Company for up to two further five-year terms subject to the Company having satisfied the terms of the Agreement.
Market Info
Market Cap: 11,515,516 09/30/2019
Authorized Shares: Unlimited 07/21/2019
Outstanding Shares: 34,374,674 07/21/2019
Float: 21,051,249 03/04/2019
Short Interest: 26,300 (-43.32%) 09/13/2019
Transfer Agent: Integral Transfer Agency USA, Inc.